How many amazing songs you have listened to with only 2 lines as lyrics? ..very rare..this amazing song by the Indian Ocean from their 1997 album Desert Rain is with a folk touch from the Rajasthan state of India. Mind-blowing music !!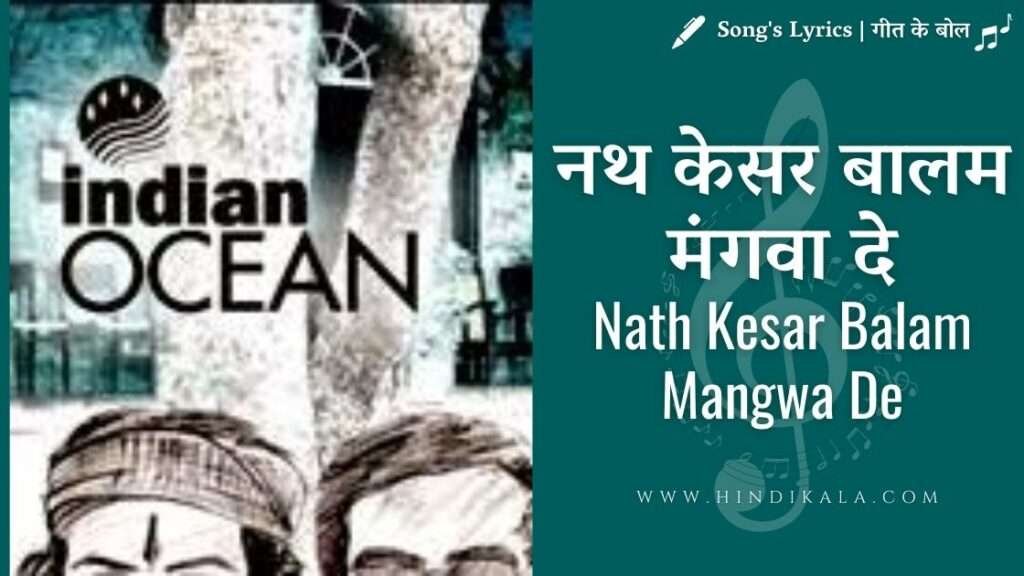 नथ केसर बालम मंगवा दे
वरना मैं तोसे नाही बोलू रे
---
Album: Desert Rain (1997)
Artist: Indian Ocean
---
Nath Kesar Balam Mangwa De
Warna Main Tose Naahi Bolu Re
(Buy me a nose ring, Oh beloved 
Or I will not speak to you)
This video excerpt from the 114-minute nonfiction feature film "Leaving Home – the Life & Music of Indian Ocean". Which was release in 2010 as a big-screen film. Here you can see the band actually performing this awesome track.
---
Tags:
---
You Might Also Like: